Fisherman Bay Marine Health Observatory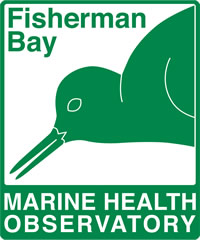 Fisherman Bay Marine Health Observatory on Lopez Island monitors the largest historical estuary and smallest Urban Growth Area in the islands. County roads have reduced tidal circulation while private dikes and ponds have diverted most of the original freshwater inputs. Abundance, diversity and behavior of seabirds and other waterfowl are recorded at six viewpoints around the bay several times each month. Prey captures by birds and marine mammals provide an estimate of fish diversity and abundance in different parts of the bay. Invertebrate diversity is surveyed seasonally on selected docks. Algal blooms and oxygen levels are monitored during the summer months, while local students measure metals and petroleum residues in bay sediments and coastal wetlands every 2-3 years. Annual peak tides, erosion and tidal inundation are also recorded. The annual spring Day for the Bay event offers monitoring reports, field trips, and special deals at local businesses (see our Calendar).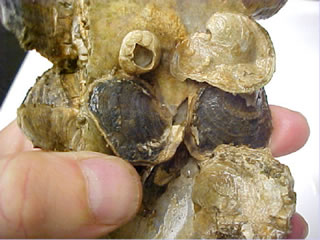 Juvenile Olympia oysters
Kwiáht uses Fisherman Bay and Lopez Village UGA to design and test innovative approaches to managing road runoff and shoreline erosion. See our green corridors and coastal defenses programs. Fisherman Bay is also the site of Kwiáht's Olympia oyster (Ostrea lurida) restoration project.
Fisherman Bay Spit, managed by the San Juan County Land Bank, hosts a rare and fragile coastal dune field that may be lost in 25-50 years due to rising sea levels and increased storminess.
Publication: Fisherman Bay Ecosystem Atlas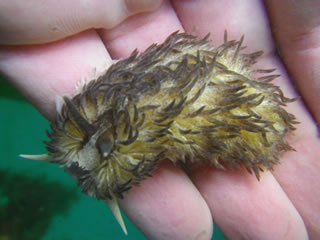 Shaggy mouse nudibranch - Aeolida papillosa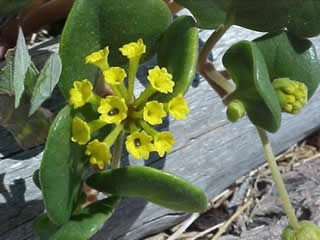 Abronia latifolia - Yellow sand verbena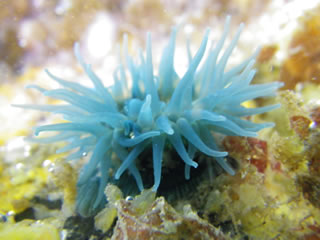 Epiactis prolifera - common anemone in Fisherman Bay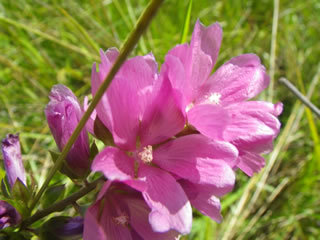 Henderson' Checkermallow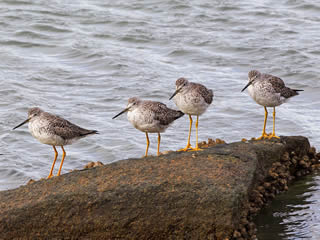 Greater Yellowlegs on Fisherman Bay