Events Calendar
Kwiáht organizes a number of annual public information events around the San Juan Islands as well as special events (see Calendar below). You can also find out about upcoming Kwiáht events on facebook! Annual events include:
SalmonAtion (January, Lopez Island, salmon research)
Tides of March (March, Eastsound, focus on unusual marine organisms)
Day for the Bay (July, Lopez Island, Fisherman Bay birds and marine life)
Dine out for Bats (October, Lopez Island, bat conservation fundraising)
Celebrate Indian Island (November, Eastsound, Indian Island marine trends)
Look for our booth at Farmers Markets on Lopez, Orcas and San Juan Islands; and check our annual fieldwork schedule for Indian Island where visitors are always welcome to get involved and meet sea creatures face to face!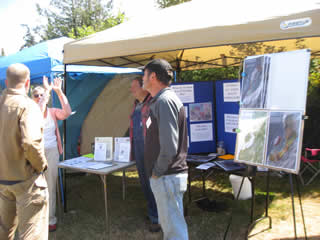 Lopez Farmers Market 2011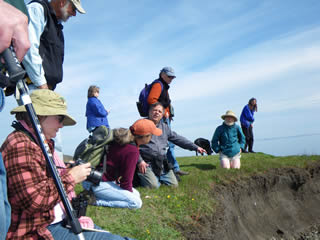 Field trip on ethnobotany, Iceberg Point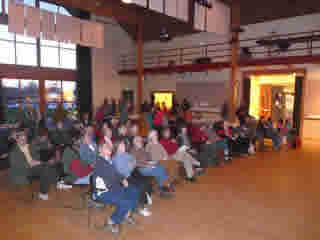 Salmonation 2011